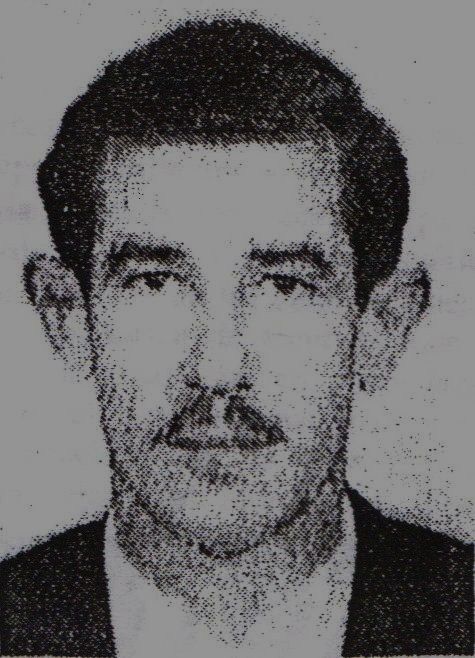 On January 9, 1959 in front the Columbia Military Camp (Liberty City), with a white dove perched on his shoulder: Fidel Castro said .......

___ "I want to tell the people and mothers of Cuba, that I will solve all problems without spilling a drop of blood. I tell mothers, that you will never have to mourn."
However, the reality has been very different and there have been and are many mothers who weep for their children, because of the Castro brothers and their accomplices."
Thousands of men and women who have fought and are fighting for a Cuba where all citizens can live a life of dignity and freedom. We
should always remember the martyrs who gave it all for for the freedom of our country. To
one of those forgotten martyrs, is today's tribute.
Heriberto Pérez Vázquez, known in the underground as Martin Rosel, was born into a poor family of more than ten children, on August 24, 1918. He a
bandoned his studies after the eighth grade to work and help his family, yet his lack of formal education did not stop him from acquiring knowledge and a clear vision for the future of his homeland.
Heriberto fought first against the Batista dictatorship and later took up the fight against the dictatorship of Fidel Castro.
The labor leader, who gave everything for the cause of the working class and later gave his life for Cuba, always maintained a humble demeanor, but firm in his convictions. He d
edicated the best years of his life to the improvement of the poor class and was by nature the leader of the Jarahueca miners.
His contempt for communism was so great that he starts to make enemies, but nothing stops his fight to improve the conditions of the working class that they may live to see the fruits of their hard work.
In late 1958 during a meeting with his friend Dr. Felix Egues Castilla near Yaguajay, Heriberto said to him ... ___ "I think, as the Liberator (Simon Bolivar), we have plowed the sea. Over in my camp, the color is red
".
Like all great men, Heriberto had the clarity of mind to see the truth that many did not dare see.
When the Revolution triumphed, Heriberto came down from the mountains with the rank of First Lieutenant, but had made an enmity of Commander Felix Torres.
Heriberto wanted to stop the peasants from drinking polluted water from nearby rivers that was brought to the shacks. With h
ard work and he was able to help provide wells of clean water to hundreds of houses, but his enthusiasm for the revolution, no longer existed and thus began his clandestine work against the dictatorship.
His loyalty as a friend, urges him to join the
November 30
Revolutionary Movement and continues his tireless work for the future of his homeland.
He later took up arms with a group of brave men, but the date does not coincide with an invasion that would come from Central America.
The Bay of Pigs surprises him, because the information doesn't arrive on time and after the failure was that invasion, he goes off on his own with a very small group to the Escambray Mountain and makes contact with Bravo Ramirez, but there is no union and he brakes rank and makes camp
separately. He finds no unity there and
travels to Havana.

His friend Felix Egues like his family remember that Heriberto was very trusting and careless with his personal safety. He a
ttends a suspicious meeting where he is betrayed, and never returns.
Heriberto was arrested in Havana.
His sibblings tried by every means to find out where he was taken to and finally found him in the G-2 in Santa Clara. They
managed to arrange a visit and get a date set for one of his sisters and his wife to visit.
Meanwhile, the family hears from him, because his wife was given his clothes to wash and Heriberto manages to write notes in the fabric of his pants pockets, his wife did the same.
One of the things that he asked his wife was ..... "Take care of my little girl.", he was refering to his youngest daughter, only 2 years old, as if sensing that would not be there to take care of her with his wife.
As often happens during revolutions, the fury of killing the opposition took over Cuba and the long-awaited visit unfortunately did not materialize.
Two days before the date of the visit, one of his relatives shows up at the site where he was kept prisoner and was told he he was dead.
Like many others, Heriberto was denied the privilege of a fair trial and on the morning of July 19, 1962 at the age of 45 years in the small town of Iguará in the province of Las Villas, the idealistic man who swore
to give his life for his country, laid down his life by firing squad.
His death certificate lies and says she died of internal bleeding.
As if trying to kill him twice, the communists did not give his body to his family to receive a Christian burial.
The remains of Heriberto Perez Vazquez lie in an unknown tomb, apparently with three other men, also executed.
His mother never knew the tragic fate of her-the family hid the truth to spare her the pain. His
4 children, 15, 12, 11 and 2 years were left virtually destitute.
His widow suffered a lot-she could not accept what had been done to her husband.
A sister of her late husband helped her financially. The o
lder children helped their mother as best they could. The oldest helped a
neighbor plant vegetables, the second shined shoes.
In the end one by his children left Cuba.
Sonia, his eldest daughter remembers that .....
___ "It was too sad for all of us, yet it's strange, I miss having my father with me, my mother I miss a lot, but I had much more time with her, and I remember how my father was with me. When I was only 9 years old, and I got sick it was he
who looked after me all night."
Her younger sister who does not remember him, and whom he affectionately called cCuqui, recalls, "I was left with the desire to know what it feels like to have a father."
If tragic and inhumane was his murder, also tragic and inhumane was to deny his family the last goodbye.
Failing to close that chapter of his life, creates doubts and conflicts that are not easy to resolve.
His daughter Sonia stayed with that doubt, if maybe he was alive in a concentration camp, as in some isolated cases.
She recalls a strange anecdote .......
___ "At 14 or 15 years of age, a cousin requested a photo of my father, because another cousin of hers who had visited a concentration camp in
Camagüey
, told her that during a visit, when all prisoners
lined up,that though he could not talk to them, there was a man that looked like my father, and he stepped forward and whispered to him, tell Juan I'm here (Juan was my father's brother) he wanted the picture to make sure it was him the next time he visited the camp
, but unfortunately, it was not to be and he was not sent back to
the concentration camp. You could never imagine how many years I spent suffering in silence unable to tell anyone what my cousin told me, because that was dangerous, while hoping that my dad was there and would come out someday. A
fter many years I mentioned it to my mom, but I don't know if she believed me or not, but the fact is, I have lived with that question all my life."
The lies and manipulations of communist systems, leave always doubts.
It's as if they get pleasure out of punishing the families of prisoners and dissidents.
It's very Important to note that, the insurrections of the Escambray Mountains have been the strongest that the the Castro dictatorship has had to deal with, and the guerrilla fighters there were known for their boldness and courage.
They faced the communists' army without hesitation.
In its quest to disappear them, the dictatorship of Fidel Castro, after annihilating all freedom fighters, moved all the farmers in the area to other parts of the island and most recently, led by Raul Castro, they are trying to change the
name to the Escambray, in the futile attempt to erase parts of the history of Cuba they do not want anyone to know-something that can not be achieved, for the dead seek justice and will receive it someday.
Partial list of those excecuted by the Castro dictatorship which includes the name of Heriberto.
The name of Heriberto Perez Vazquez is reflected in the historical memory, along with all the forgotten martyrs of Cuba. Your country watches you proud!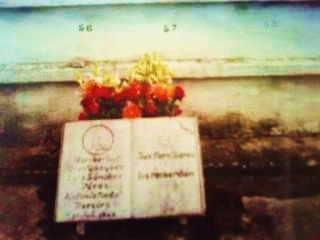 Sources:

Dr. Felix Castilla Egues
20 De Mayo Newspaper
Sonia, eldest daughter of Heriberto Perez Vazquez